Groups/Meetings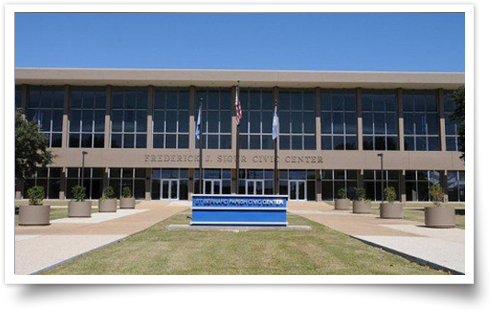 St. Bernard Parish's cultural and historic offerings are perfect for groups of all types and ages and can be customized to your group's interests, schedule, size, and budget.  We can help you mix and match the offerings below to create unique custom experiences for your groups.  Bus parking is available at all attractions.  The Office of Tourism is happy to provide visitor guides and maps prior to your group's arrival and goodie bags upon arrival. Please click here to contact us and download our Profile for more information.
Exclusively for groups:

Domino Sugar Refinery – 2 hours
- Groups get an inside look at how sugar is refined from its raw arrival via the Mississippi River to the state of the art packaging process on a personally guided tour led by day to day staff with a unique perspective on operations.  Watch a video and hear the history of Domino Sugar Refining in St. Bernard for over 100 years including hurricane Katrina recovery.  This tour is available on a limited basis through the Office of Tourism.
- Domino Sugar Refinery tours are free of charge, and must be combined with lunch in St. Bernard Parish which can be arranged by the Office of Tourism.

Docville Farms – 1 hour
- Group tours are available of the overseer's house on this 700 acre farm named after Dr. Meraux, one of the largest landowners in St. Bernard's history.  The home is filled with family antiques and artifacts including many that were collected during Dr. Meraux's travels.  
- The barn is available for group meals and private functions. Local catering of all types is available and can be arranged by the Office of Tourism.

Los Islenos Museum & Village – 1-2.5 hours
- Experience Louisiana's Spanish heritage at the last vestige of Spanish colonial Louisiana.  Tours of the museum and village complex are led by descendants of the original Canary Island settlers from 1778.
- In addition to the tour, groups can enhance their visit with a traditional Spanish lunch, a cooking demonstration, crafting demonstrations, and hunting and trapping demonstrations.

Chalmette Battlefield National Park – 1 hour
- Ranger chats are available, free of charge, for groups by appointment at the site of the Battle of New Orleans, the last major battle of the War of 1812.
- Group rates are available for riverboat cruises on the Creole Queen which departs daily from the French Quarter, docks and the battlefield for a ranger chat, and sails back to the French Quarter.

Group Lunches
The Office of Tourism can help you plan a lunch for your group at one of our restaurants or attractions.  Our restaurants offer the freshest local seafood, New Orleans cuisine, and Italian specialties among others.
Meetings & Events
The Office of Tourism is happy to host your next meeting or event at one of our restaurants, hotels, or other meeting spaces.  We will assist you from planning to execution to make sure that your event is sure to be remembered.  Larger functions can be accommodated at the Sigur Center or the new 35,000 square foot Val Riess multi-purpose facility.

Additional Meeting Space - Aycock Barn
The Aycock barn is an open-air pavilion in Old Arabi. Just 5 miles from  the Historic French Quarter, Aycock Barn is available to rent for any special event or occasion.  Please call the St. Bernard Office of Tourism for a contract or more information, 504-278-4242.

Sporting Events
Sporting events can be held at the newly constructed 33-acre Val Riess Sports Complex, just 15 minutes from the French Quarter.  The Complex features 8 baseball fields and 4 full sized indoor basketball/volleyball courts as well as shelters, restrooms, concession stands, and an event lounge and press box overlooking the ball fields.