Beignets & More (Vietnamese)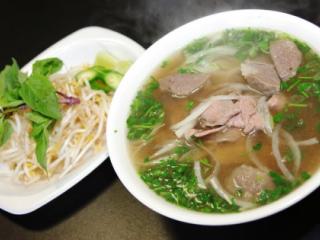 Don't let the name fool you.  Even though this eatery serves up delicious beignets, the "more" is key.  Beignets & More specializes in authentic Vietnamese cuisine with an extensive menu of noodle bowls, pho, appetizers, and more in ample portions at reasonable prices.  Located next to Chalmette Movies.
Open Mon - Thursday & Sun 8:00am - 8:00pm
Open Fri - Sat 9:00am - 9:00pm
8700 W Judge Perez Dr.
Ste. C